Embarcadero Center Wayfinding Application
A wayfinding application built and designed for Boston Properties' Embarcadero Center in San Francisco.
We were tasked by Boston Properties to update their wayfinding system. At that time, they were still using a traditional printed directory system, and they decided to embrace what technology could offer and went with a touch interactive application to help users find their destination easier. What makes Embarcadero Center, San Francisco unique is the businesses are spread across four different buildings, it adds a layer of complexity to the system.
When we deploy an interactive signage product application, we think about people with disabilities, we need to make sure the system we create can be used by them as well. You will see in the comps below there are two type of navigations, one is the standard navigation, and the other one is the ADA navigation. I believe that the system we created successfully cater for both.
Even though this project has a tight deadline, we wanted to do the right thing. We always started with the wireframe, then followed by a interactive prototype to ensure we detect any red flags as early as possible, and when everything was golden, we moved on with the look and feel.
The next two screens are an example of the ADA navigation. The button shifts lower to accommodate people with disabilities.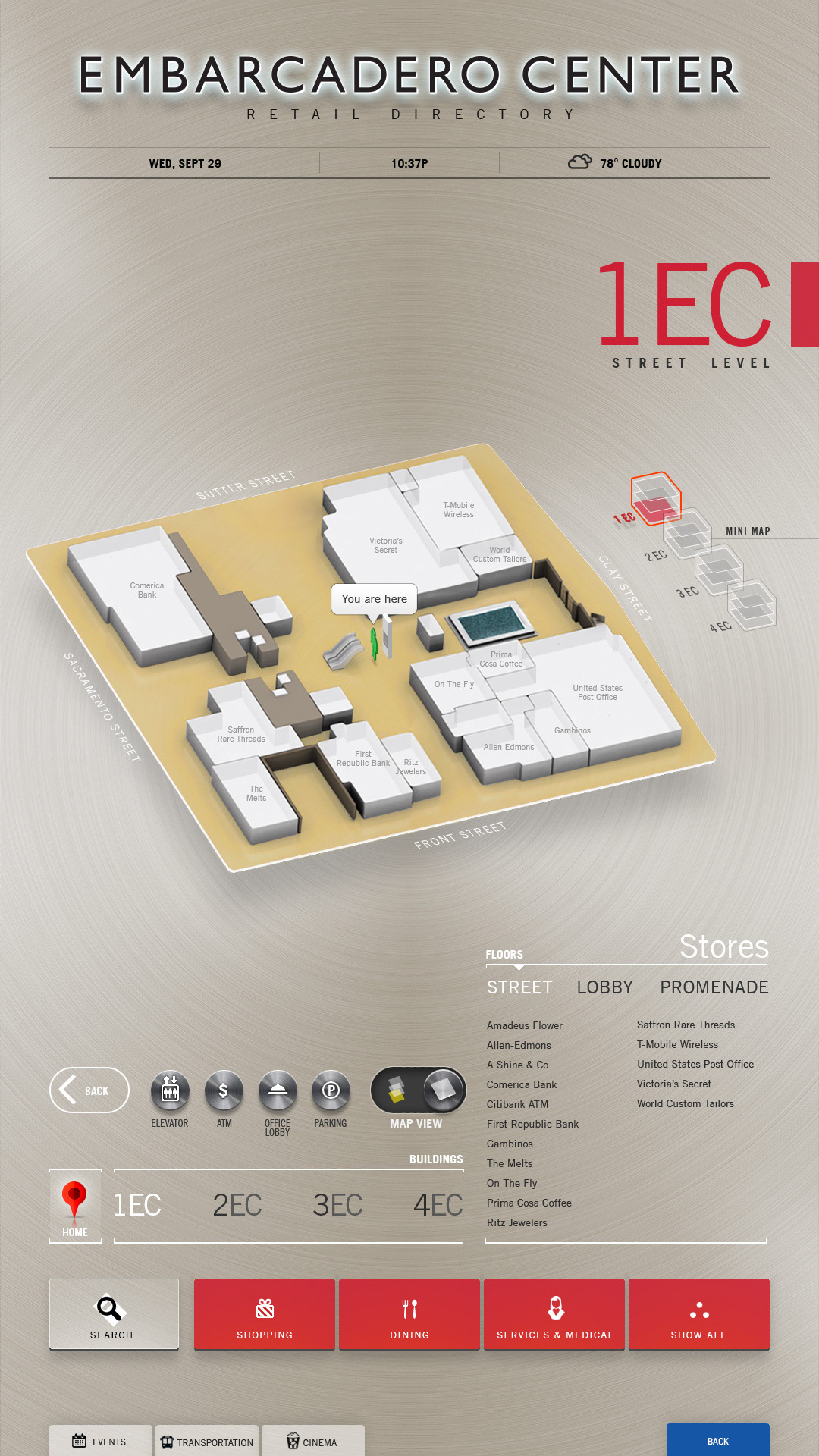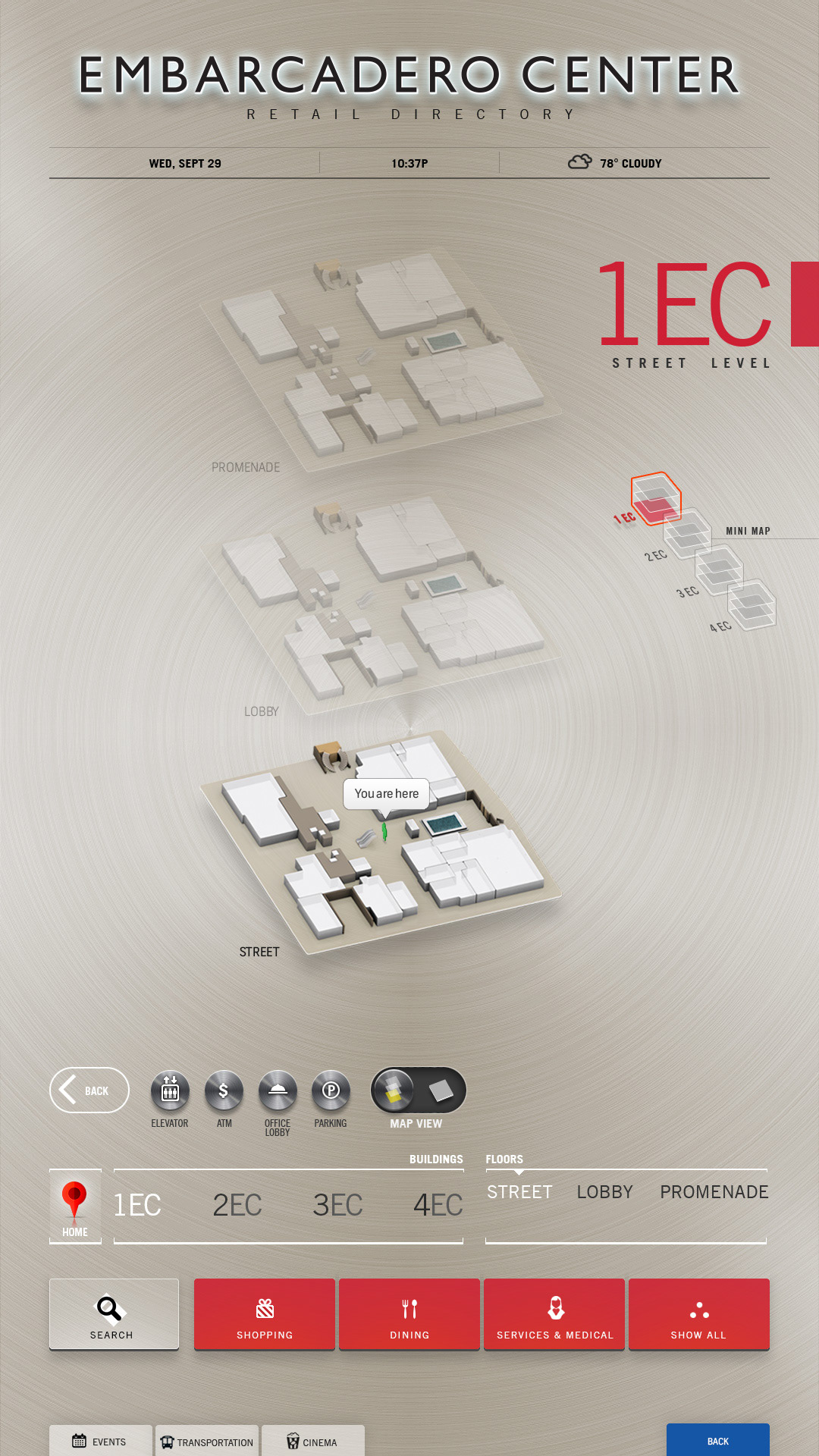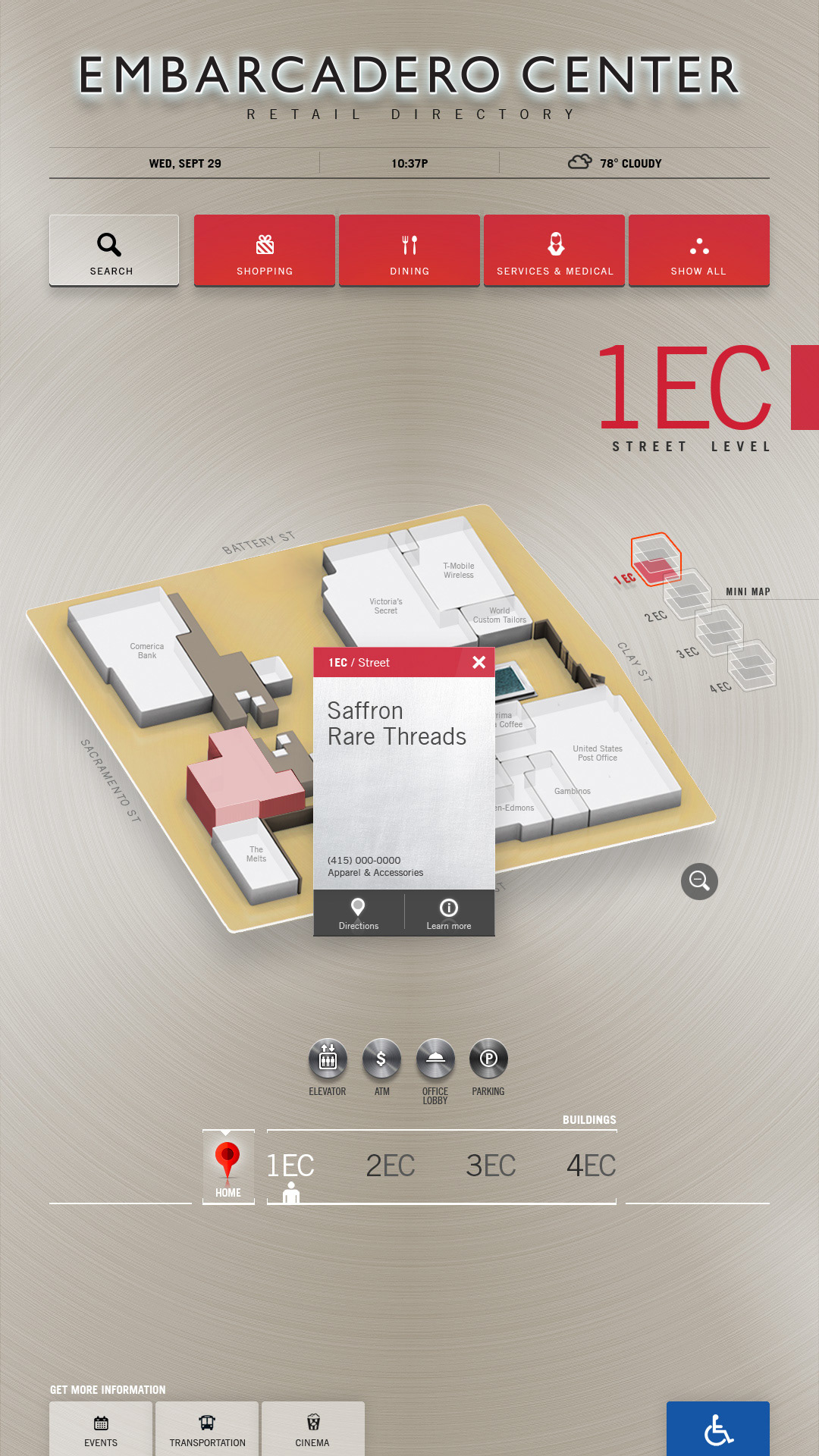 Since they have four different buildings, I decided to hide two other buildings since they don't offer anything but distraction.