Jack Daniels Distillery Experience
Jack Daniels social media visualizations
Another great fun project to be involved with. Brown Forman is one of the largest American-owned companies that manufactures some well known brands in the world, including Jack Daniel's, Southern Comfort, Woodford Reserve, Tuaca and more. They just revamped their distillery walkthrough, this installment goes in the lobby area, where people who visits may learn a fact or two about Jack Daniels.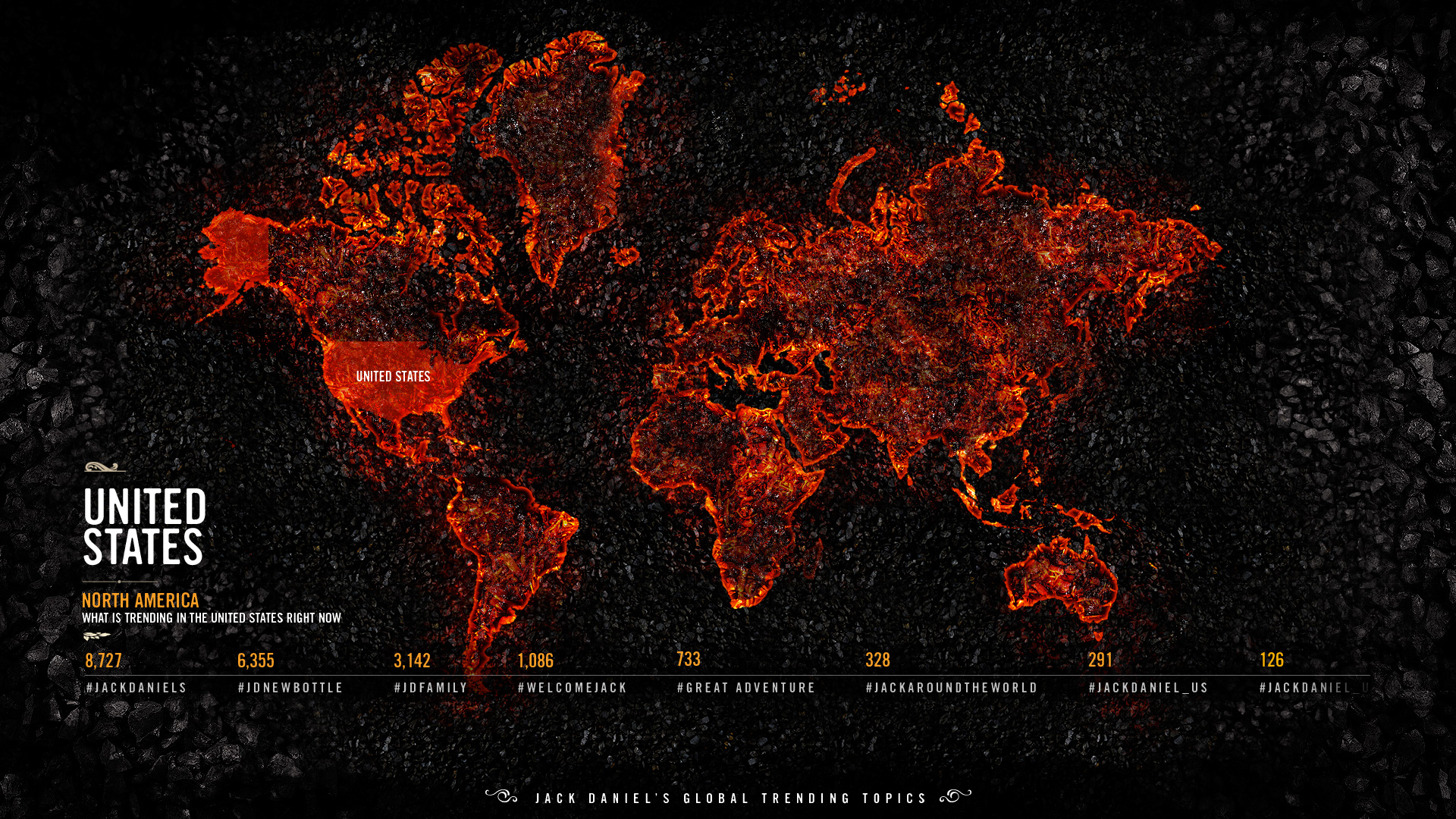 There is a build up animation leading to the map. The burning coal map animation is chosen once we understand the process of making the liquor. Below is a quick sample animation I did in After Effects. 
Below is an instagram wall, where people who submitted Jack Daniels related photos (tagged) will be featured. I'm not sold on just doing a simple grid based layout, it's been done gazillion times, I want to do something different by injecting arts into it. Design doesn't have to be flat, it's okay to swim against the stream people :) The final piece would have some images enlarges and comes to focus.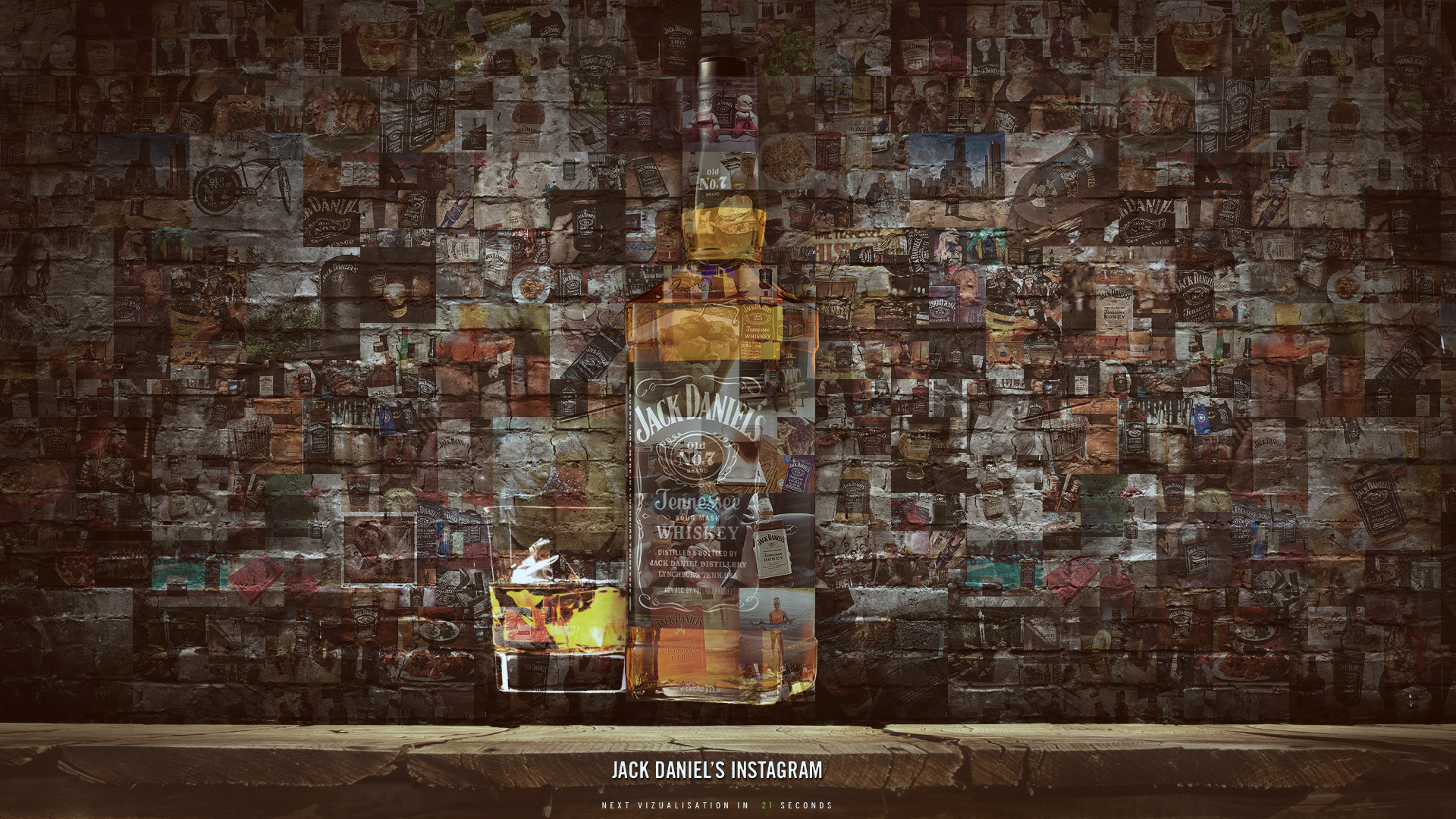 The idea is the room will be built in 3D and will spin very slowly after a minute to show a different part of the room with different social media posts.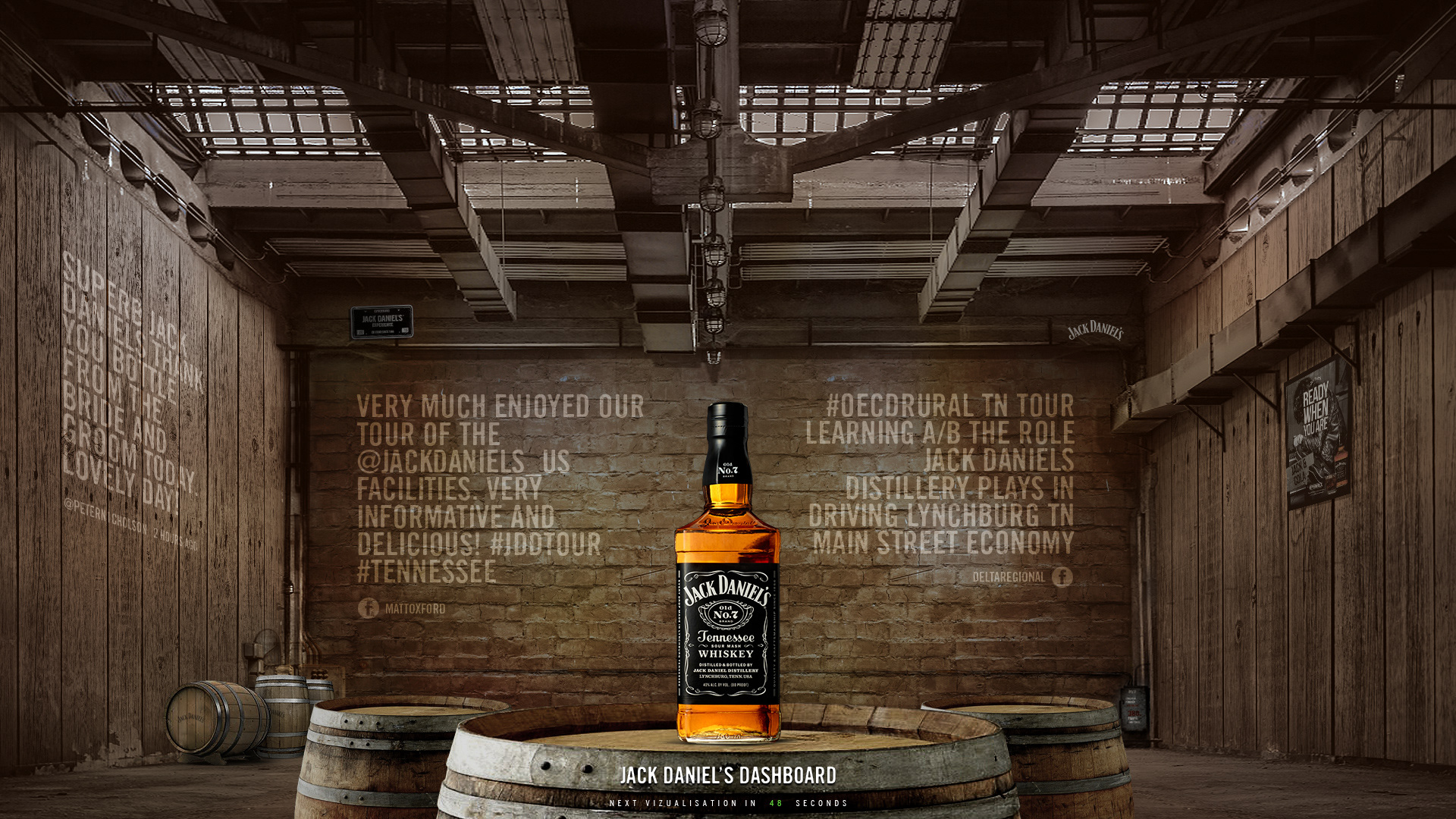 A slightly different take on the lower area.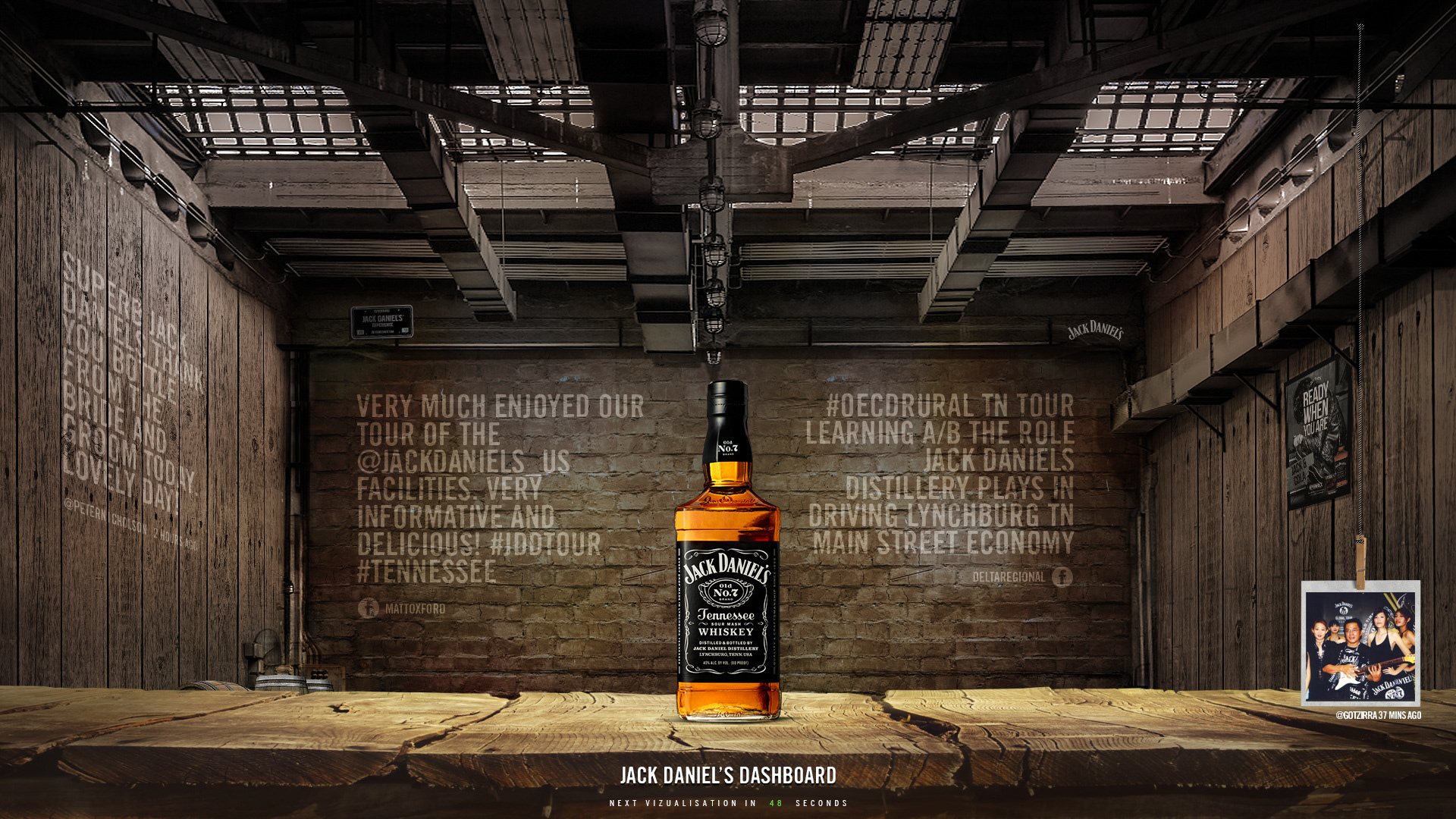 A quick walkthrough of how the room above was created in Photoshop.