Midland County Library Catalog Application
A catalog application built and designed for the Midland County Public Library
This is a catalog application we built for the new Midland County Public Library that was opened by First Lady Laura Bush and General Tommy Franks (both Midland natives). The library deployed some cool technologies, and one of them is the catalog application. As the name implies, it helps users to find and locate the book in the library. Users are able to hold the book should they choose to do so as well. Baked into the application is a scheduling system and an ADA version of navigation to accommodate people with disabilities.
For the look and feel I decided to do something fun. Something that we all can related to when wee visit a library.. a book :) Something that feels warm and natural, such as paper texture etc.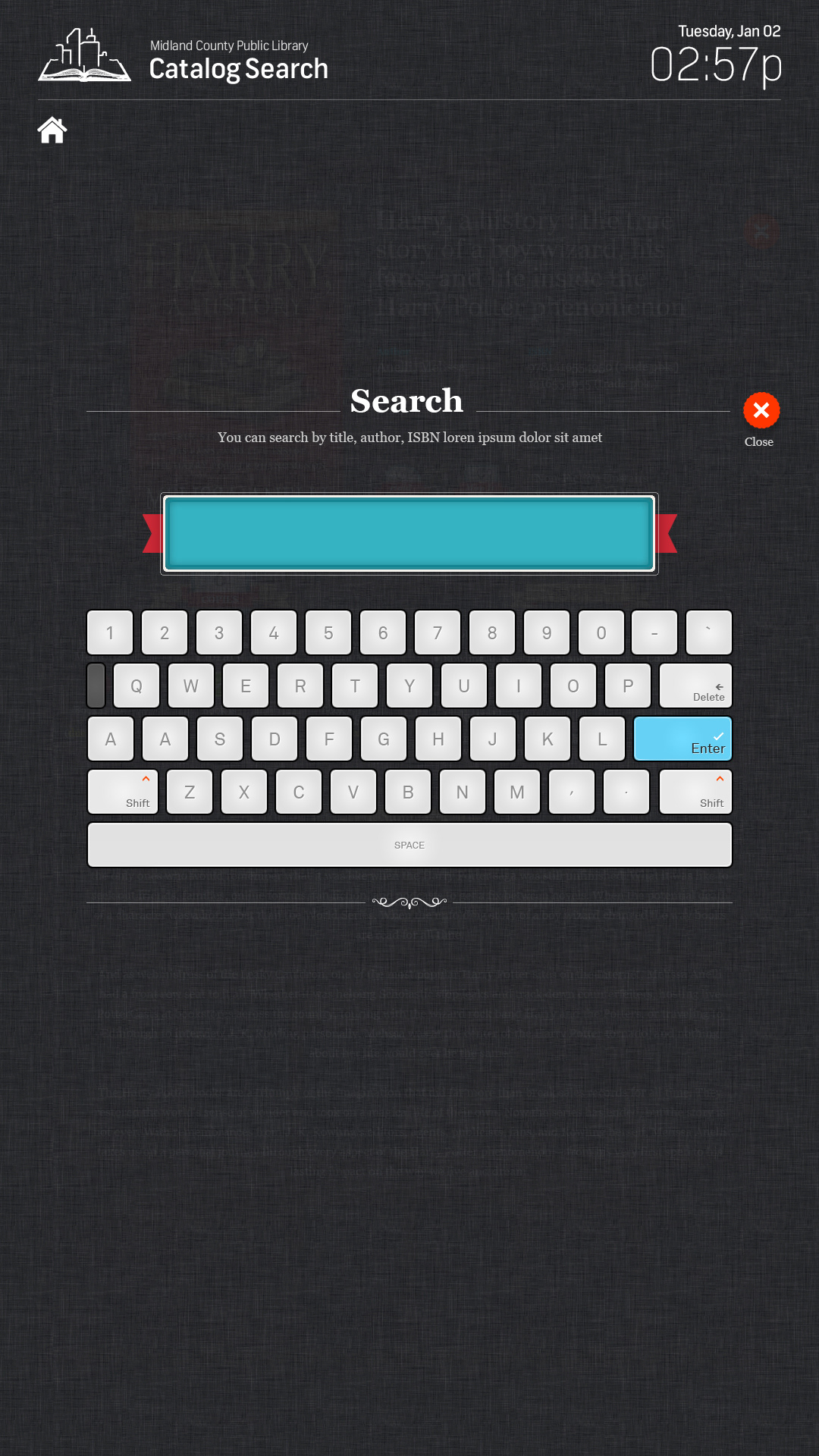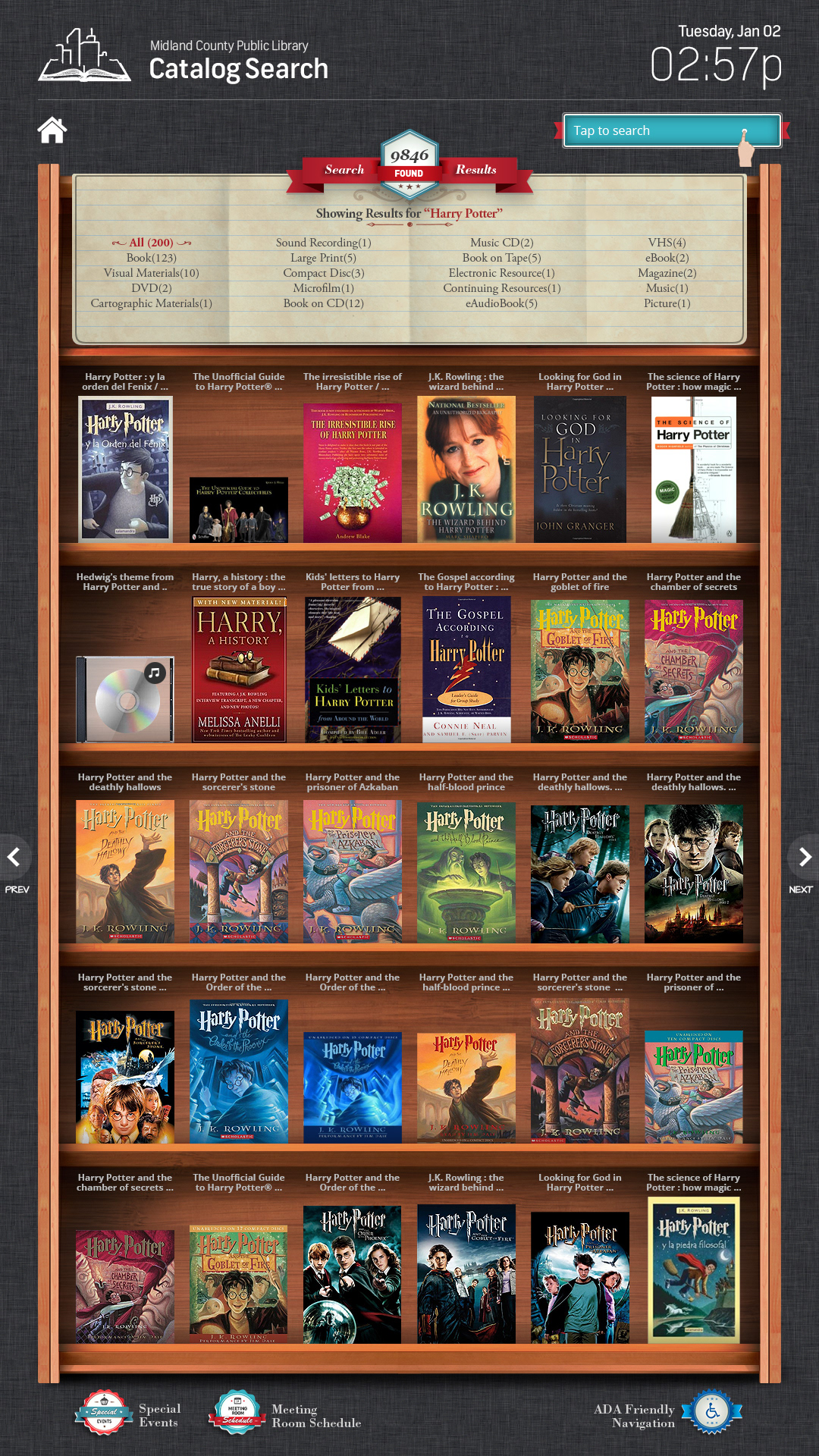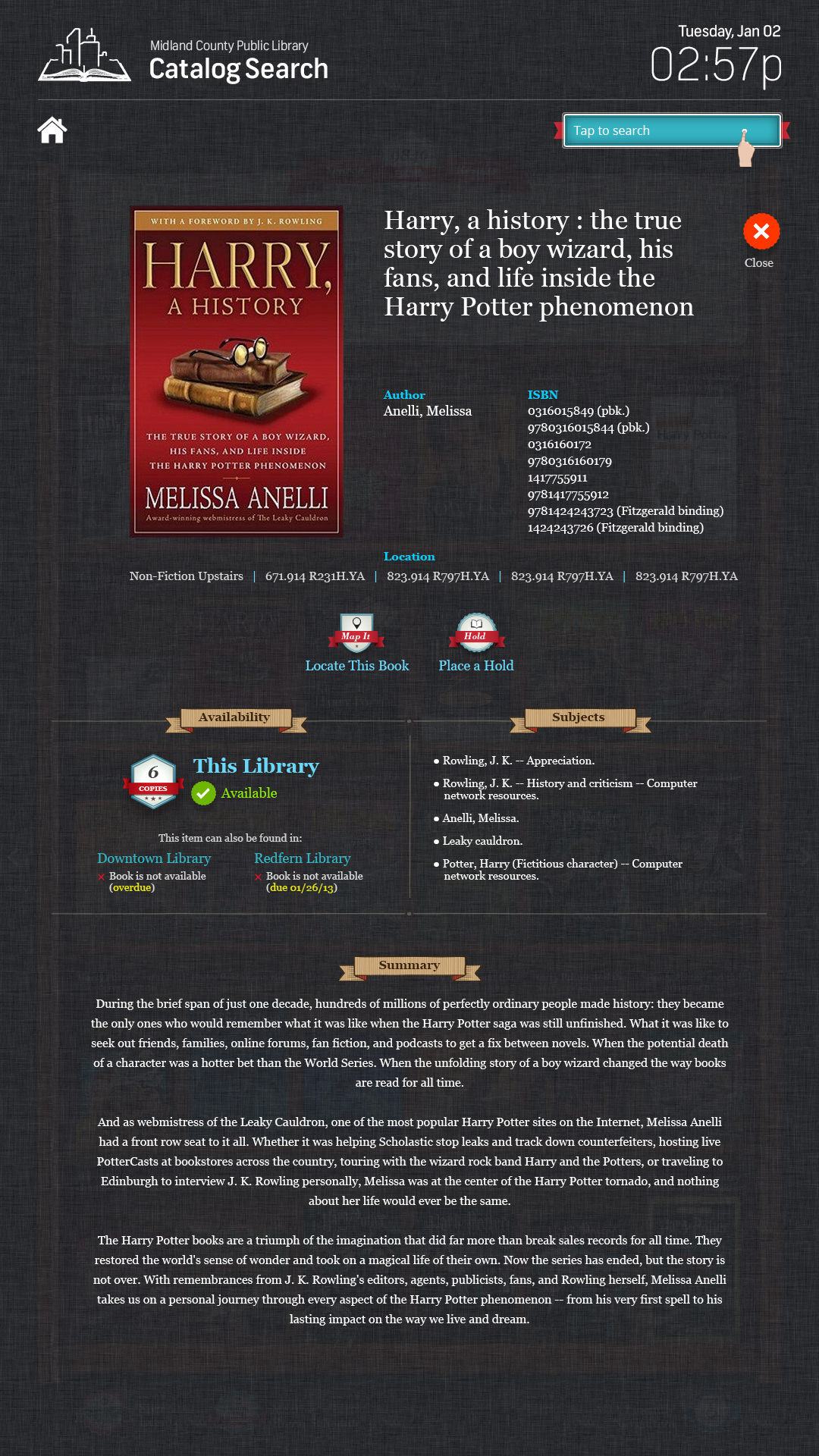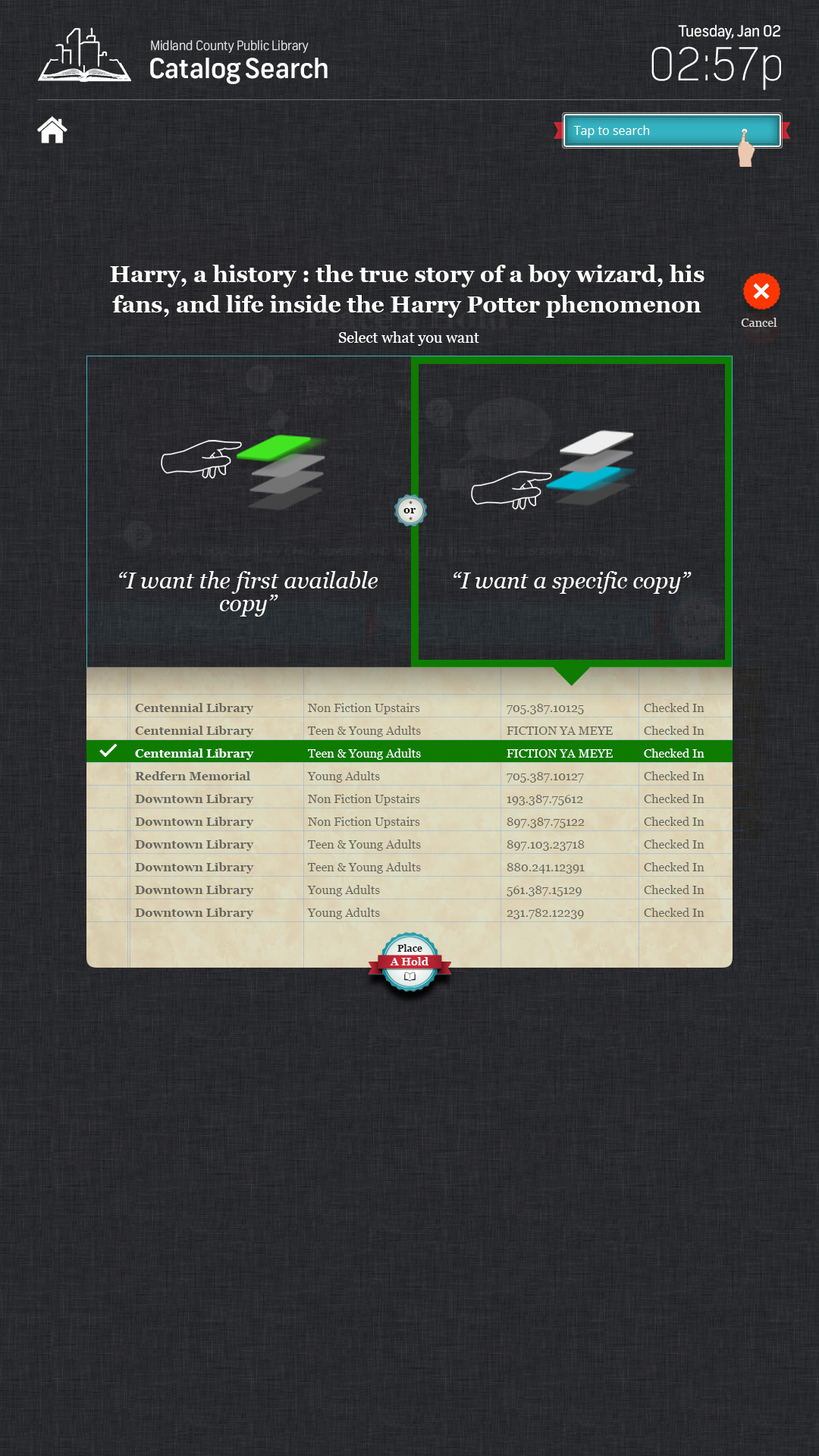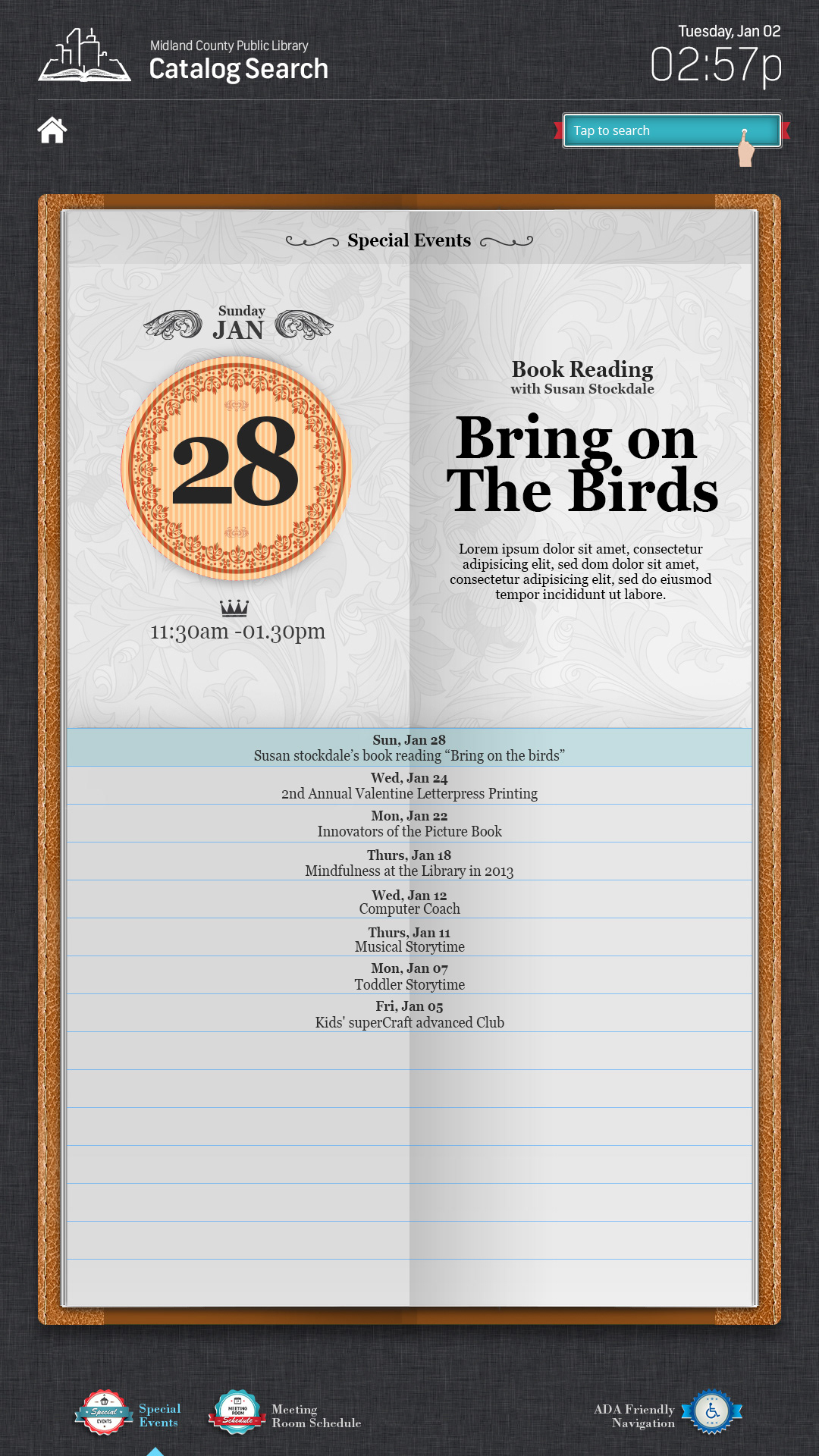 Below are some samples of how the ADA navigation looks like. It can be triggered by tapping on the ADA Friendly Navigation button on the bottom right corner.